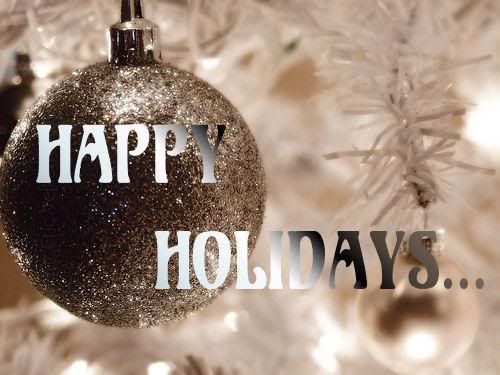 http://www.free-foto-animation-digital-images.blogspot.com/
Dear Ones:
I know that this Christmas Season is fraught with many considerations for all of us.
We've financial considerations, health considerations, time constraints, travel concerns and more.
We're busy with Christmas, with celebrating Hanukkah, with the Winter Solstice, Kwanzaa and even with 'Festivus'.
Originally a 'joke holiday' of Seinfeld origin, Festivus is a 'silly-yet-appealing concept' which both the 'religious' and 'non-religious' like to joke about.
As 'Wikipedia' says, "Celebrants of the holiday sometimes refer to it as "Festivus for the rest of us...". LINK:

http://en.wikipedia.org/wiki/Festivus

I pose this here in deference to my atheist and agnostic friends, having been one myself for the first 37 years of my life.
I pray you'll bear with me in mentioning all of this.
Whoever you are, my message is for you, whatever your religious, political, socio-economic, cultural or ethnic 'preference'. It does not matter what your age is or, for that matter, what you do for a living or where you live.
What I want to say is this: We have literally STARVING and FREEZING DAY LABORERS in Stamford, CT. You know where they are-under I-95 at the 'pick-up spots' that we have become familiar with.
No matter what your stance on 'immigration' is, these fellows are willing to work...a trait which sets them apart from many others.
Not surprisingly, many of these men are in need of many things. I ask you in the name of Christian Compassion--even those of you who are Jewish or of other religious persuasion or even of no religious persuasion at all--to have mercy and help such as these.
These workers are here now.
Please donate your unneeded SIZE LARGE and MEDIUM WINTER COATS and other items. It's an easy thing for you to do, as easy as going through your closets.
Having a man freeze to death will do nothing to further the cause of 'just' immigration reform. And it doesn't say much of us as Americans.
It is cruel to pretend to be a 'sentient peoples' while we ignore basic human needs.
I'm not asking you to put your political convictions aside. I am not asking you to be a 'patsy' for the progressive-lib Dems whom I've railed on for lo these many months since before the 2010 Mid-Term elections. We exist as minority conservatives in a very liberal state.
But I am asking you to cull out/wash/clean your winter outerwear and drop them off at St. Mary's Church on Elm Street Friday Dec. 17, 2010 after 8:30 p.m.--if you are able.
I'm sure anything you can drop off at any time will be equally appreciated, if you can't make it by Friday. Just call LUCAS ROMERO at 203-820-6874.
Things needed are:
--large and medium winter coats
--gloves
--hats
--scarves
LINK:

http://blog.stamfordadvocate.com/stamford411/2010/12/15/a-chance-to-lend-a-helping-hand/
Stamford Partnership, CRISOL, and QUETZAL Group LINK: http://www.stamfordpartnership.com/current.html as well as the church will distribute these items at St. Mary's Church Saturday Dec. 18, 2010 from 8:30 a.m. to noon.
Coats are not 'Amnesty' or a capitulation to the radical left. They are simply a conduit to human compassion to decently deal with the immigration situation as it is today.
So in the name of Christ, I ask you to clean out your closets.
A day will come when believers will be asked, "Did you not know that Jesus was a homeless man?"
Your answer will be 'Yes', I pray.
Thank you and God Bless you,
Reverend Barbara Sexton
"The Biblical Biochemist-Where Science Meets the Cross"
http://www.dearoneshealingministry.blogspot.com/
Proud TEA PARTY PATRIOT
christmas Graphic Comments