WATCH THIS ON YOUTUBE: http://www.youtube.com/watch?v=nVUFFOAFKZ4
'Politicos' Malloy, Pelosi, Himes, McDonald, Drew, Bysiewicz, Bartlett, Fleischmann, Courtney, et. al. admit they LOVE 'potty mouth' 'CT Bob', even though Bob Adams ('CT Bob') rarely seems to have his facts to straight.
Some of you may remember that 'CT Bob' has been identified as

'BLOGGER ZERO'

in the Jared Loughner shooting tragedy, being the very first BLOGGER to publicly 'finger' Sarah Palin as being 'directly responsible for the shooting of Congresswoman Gabrielle Giffords and others':
LINK:
http://dearoneshealingministry.blogspot.com/2011/01/shocking-revelation-for-ct-tea-party.html
LINK:
http://ctbob.blogspot.com/2011/01/sarah-palin-might-as-well-have-pulled.html
As usual, 'CT Bob' got it WRONG then, and he's got it WRONG now.
To wit, here are some recent 'CT Bob' ramblings regarding

Speaker John Boehner's

recent visit to Connecticut.
'CT Bob' says:
"For a state that only receives 76 cents back out of every dollar we give the federal government, you'd think John Boehner would appreciate it.But the treacherous f***er only wants to drop in, pick up a massive check, and then get the hell out of town as fast as possible. While the federal government is experiencing a budget disaster!..."
"(Gee, I hope I don't make him cry!)"
"And where's my goddamn Pulitzer already?"
And 'CT Bob' further 'projects':
"FRIDAY UPDATE: As of 2PM, there's still a major holding pattern on the budget because that treacherous f***er hates women so much he wants them all to die from cancer! He'd rather shut down the government than let women get cancer screenings. Because he thinks women are dirty and unclean and deserve anything bad that happens to them for tempting him to deviate from the path of righteousness and purity. Or something like that."
Posted by CT Bob at 4/07/2011 03:31:00 PM
You can read the uncensored 'CT Bob' here:
http://ctbob.blogspot.com/2011/04/ct-is-john-boehners-atm.html
I am somewhat surprised by 'CT Bob's' fan base.
But WHAT ELSE can one expect from this 'FOOL'S GOLD COAST?
Connecticut has an established history of ELECTION FRAUD.
And now duplicitous Progressive Lib Dem politicos in office run the show without a care for any who are not like they are.
God Help Us
Reverend Barbara Sexton
"The Biblical Biochemist-Where Science Meets the Cross"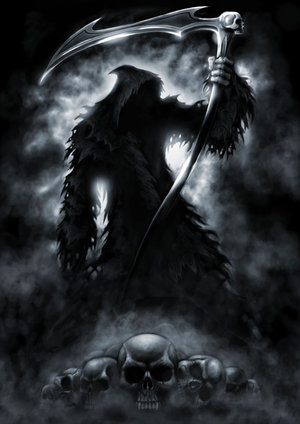 http://free-foto-animation-digital-images.blogspot.com/search/label/Death
The Tea Party Patriots are needed now more than ever before the last vestiges of our remaining freedoms are wrestled from us and we are silenced! Get ACTIVE for the sake of your children and grandchildren NOW. TAX DAY event in Hartford CT April 15, 2011 LINK: http://www.facebook.com/home.php#!/event.php?eid=100842379997128&index=1
Don't allow the 'likes' of 'CT Bob' to opine on behalf of Progressive Lib Dem politicos in power on how the young girls and women in your life WILL or WILL NOT be treated regarding medical care.
CONNECTICUT is a state in disarray and dying financially. People and businesses are fleeing wholesale and this is the time to help our once fine 'Nutmeg State'-God Bless You-Rev. Barb