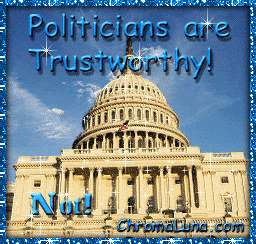 UPDATE:
http://www.huffingtonpost.com/2012/02/12/samuel-l-jackson-obama-vote-black_n_1271797.html
Dear Ones:
The 'eternal and never-ending' controversy about President Obama's 'religion' continues on....endlessly, it seems. Read here this article entitled "Obama Tries to Reassert His Christian Bona Fides, With Words and Deeds"
LINK: http://www.politicsdaily.com/2011/01/02/obama-tries-to-reassert-his-christian-bona-fides-with-words-and/
Where there is smoke, there is fire. It's been the story of President Obama's life, in fact.
I don't know what is truly in our leader's heart at this point and neither can you, dear Readers...or anyone else, except for God Himself, of course.
But one thing is clear; 'the Prez' is flexible and adaptable...not only when it comes to his religion, but also when it comes to 'parsing the essence of what it means to be an American'.
What is really in my former-fellow church member's heart (see keywords 'Synod 2007' below for our mutual involvement with the UCC church of the Reverends Jeremiah Wright and Otis Moss, et. al.) is any one's guess at all.
But it is interesting that our 'leader' is making the effort to 'clean up' his image a bit.
Can it be that the controversy bothers him? Or is it his 'handlers' insisting upon this image-polishing?
Can it be that the 'religion controversy' has the potential to harm President Obama's re-election chances in 2012? Can mere 'religion' be that important to American voters?
You betchya.
For those who are curious, we are not left without at least some clues if we but study the 'comments section' of articles like the one above.
Note especially the 'Obama supporters'. The ones who defend him on his controversial religious stance(s) often reject and even revile religion.
I'm sorry to say this, but President Obama will forever and always be known for the company he keeps and for the behaviors he not only tolerates, but encourages at one time or another.
http://blogs.villagevoice.com/runninscared/2010/02/rahm_emanuel_ap.php
Somehow, a staunch group of Obama supporters never miss an opportunity to express their hatred for Conservatives, fundamentalist Christians and especially members of the Tea Party.
And boy do they have 'Potty Mouth'! (see term 'Tea Baggers'
http://en.wikipedia.org/wiki/Tea_bag_(sexual_act
)
Triangulating this to 'hatred for all religion' is but a step away. Worse yet, we have the racial division of Black Liberation Theology.
http://www.wnd.com/?pageId=59230
Die-hard Obama supporters literally FEAR and HATE anyone not like themselves and they are systematically dismantling the Obama Administration with their close mindedness!
While I'm fine with the new direction of the political winds with Republicans regaining their rightful foothold, I do have

some advice for President Obama

, which I'm sure he wants about as much as another photo shoot with ____________ (fill-in-the-blank).
While it's 'nice' that you are at least verbally expressing something of your 'essential spiritual essence', we pray that it's spoken out of the truth you have in you heart and mind and soul.
We pray that your motives for these new spiritual 'disclosure' stems not just from political motive, but from the depths of your being.
We pray that you are speaking and doing these things not to please people, but to please God.
"To thine own self be true", my Mama always said and she wasn't kidding. We pray that this might be the case with our President.
Perhaps the onerous realities and responsibilities of being President of the United States of America has served to chasten and refine. Perhaps Barack Obama is finally able to see past the 'ambitions of Barry the boy' and onto the 'realities of President Obama the man'.
Good Christian men and women know how to thank God for all they have and all they are. Maybe our President is as well. Then again, maybe the President was just 'working the Christmas angle' to his political advantage.
But what will convince ME of President Obama's true spiritual enlightenment is when he chastises his own enthusiastic supporters.
The President needs to tell his own to knock off calling everyone and their uncle ugly names like 'racist, bigot, homophobe, etc. at the drop of the hat. Each time an Obama supporter calls a Tea Party member a 'Tea Bagger', they dishonor only themselves and the President.
The Tea Party is strong and resilient. And the world is watching.
President Obama has a perfect opportunity this 2011 to redeem himself himself by setting a higher standard for himself, his staff and for all his supporters

.
But will he avail himself of it?
Perhaps President Obama with his 'newfound Christian inclinations' will show us, his United States citizens, some love. Perhaps he will discourage his 'name-callers'.
Clean out your 'Potty Mouths', Mr. President. And make sure to do it publicly, so we all can see. Name-calling is silly, anyway.
It irritates only for a minute, is ultimately ineffective, bespeaks poorly of the one engaging in it and worst of all, it's the only thing voters will remember about you!
Heaven knows there are enough racists, bigots and 'phobes' of all types to go around. It hardly seems necessary for pro-Obama Progressive-Lib Dems to continue their cheap verbal shots since our Creator knows just who 'is' and who 'isn't' and who's 'struggling'.
The elections of 2012 are a-coming and the Tea Party is good-to-go. 'Potty Mouths' get voted out and--YES!--that is a BIG FINE DEAL!
http://www.nydailynews.com/news/politics/2010/03/23/2010-03-23_vice_president_joe_biden_calls_health_care_reform_a_big_fing_deal_during_signing.html
....as well you know.
GOD BLESS AMERICA
Reverend Barbara Sexton
"The Biblical Biochemist-Where Science Meets the Cross"
www.DearOnesHealingMinistry.blogspot.com