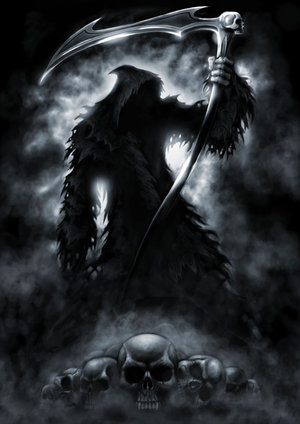 http://free-foto-animation-digital-images.blogspot.com/search/label/Death
Dear Ones:
We know that fair elections in Connecticut are DEAD.
They died for good with the

Bridgeport Ballot fiasco

during the

November 2010 elections

and that's all there is to it
.
LINK:

http://dearoneshealingministry.blogspot.com/2010/11/3-videos-showing-problems-at-bridgeport.html
Yes, all who disagree with or 'are unlike' the Progressive Lib Dems in this Nutmeg State are targeted and labeled with whatever the 'name du jour' is for those different than themselves.
LINK:

http://dearoneshealingministry.blogspot.com/2011/01/shocking-revelation-for-ct-tea-party.html
In fact, if Progressive-Lib Dems in Connecticut had their way, they would
shackle and literally silence all those who do not subscribe to their political and social agendas!
Thank God that this is America and that is illegal!
But I urge all of you who do not wish to have your freedom and rights 'stripped' one by one as you are taxed-to-death for causes and activities you cannot in good conscience support,

to
yet

be of good cheer.
LINK:

http://dearoneshealingministry.blogspot.com/2010/11/death-to-fair-elections-in-ct-repeat.html
Many

businesses

surely fled this bastion of 'business unfriendliness known as the state of

Connecticut'.
Who can blame them?
A
nd

many individuals

who are

sick of the fiscal and moral 'abuse' of the Democrats

have

fled

as well....with many more to follow in the near future, no doubt, and understandably at that.
Who can afford to live in a state like free-spending CT, liberal or not? So much for 'the Gold Coast', especially for those of us who 'take care of our own extended families and friends' without complaint?
Who can afford to live in CT where one is literally PUNISHED for having financial success by those who at their core are hard-line socialists intent on 'spreading others wealth'?
Still, there are those who will stay put and work to help CT, not that it will be easy.
There are those of us who work hard, and save for our own retirements and health care WITHOUT HAVING OUR HANDS OUT IN A PERPETUAL FEELING OF ENTITLEMENT!
Unfortunately, 'leaving' plays right into the hands of Progressive Lib Dems in CT who would 'sanitize' this state and 'purge it' of those who are not like themselves, i.e. Republicans, conservatives and Tea Party Patriots...even when it is the only rational, self-preserving course for a CT business or family.
What good can come of that?
WHAT GOOD CAN COME OF ELIMINATING THE VERY PERSONS AND BUSINESSES WHO ARE RESPONSIBLE FOR ENRICHING THIS ONCE FINE STATE?
The 'way' for those who stay put

is not

and will not be an easy one.
It will

entail persisting amidst those who intend us harm, both directly and indirectly, as we await the 2012 national elections.
But we can do it by the grace of God.
I

f

you are of strong heart, mind and spirit (if not of body, necessarily)

, perhaps you can join those of us in CT who are

not

on-board with the 'tax and spend' liberals who would strip decent citizens of what little money they have for their own purposes.
IF SO, THEN GET OUT AND VOTE TODAY.
I realize it takes

a great deal of perseverence and strength to persist in CT these days

knowing that we are headed to
the bankruptcy and the unrest and unfairness seen in Wisconsin, Ohio and elsewhere.
Yes, it is distressing to know that ordinary people will be forced to support and subsidize those who believe they are ENTITLED to FREE PENSIONS and FREE HEALTH CARE and who won't carry their fair share of the burden at all.
But do not let this be a stumbling block for you, for
AMERICA IS NOT ABOUT THAT.
And, PRAISE GOD, the tides are a-changing across the Nation.
Just look at the support the Governor of Wisconsin is now receiving from 'the SILENT MAJORITY'.
I would urge those of you who can afford to, to stay in CT, vote and work hard for CHANGE WE CAN BELIEVE IN--
not just for us, but for all.
Let US be a 'VOCAL MINORITY' turned into a 'FAIR-MINDED MAJORITY'!
There's a better way than that of the Progressive Lib Dems currently running the ship in CT.
I suggest that we vow to bide our time and pray to God for the wisdom and strength to persevere until 2012.
Surely it will take

time and effort

and dealing with an even hand

to get this state back under control and lead by
those who believe in freedom and democracy where all votes count and all voices are respectfully heard.
And we must NOT, under any circumstances, 'react in kind' to the Progressive Lib Dems who consider themselves our political adversaries.
We must vow to treat THEM with the 'fairness, decency and consideration' they have been SO LACKING IN in their treatment of Republicans, conservatives and Tea Party Patriots in CT for a long time now.
God never forgets 'His own' and will bless those who hold to His Ways!
With Love in Christ
Reverend Barbara Sexton
"The Biblical Biochemist-Where Science Meets the Cross"
www.DearOnesHealingMinistry.blogspot.com
VOTE FOR BOB KOLENBERG!
Gadsden Flag